| | |
| --- | --- |
| Read Stephanie's Blog: Journey with Jimanie | Romans 8:28 And we know that all things work together for good to them that love God, to them who are the called according to his purpose. |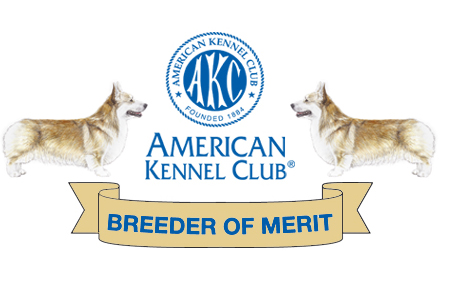 A New Star Is On The Horizon!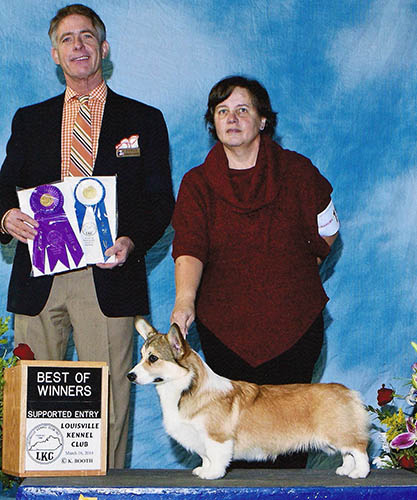 Trifecta Feelin' Groovy "Rory" (by Ch. Jimanie's Phantom of the Opera out of Kacia Trifecta Fly Me to the Moon)
Rory is shown taking his first points at 6 months and a few days of age.
Breeder/judge Andrew Carter (Saddle Lane) Denise Scott, handling.
Rory now has accumulated several Bests of Breed over champions from the 6-9 puppy class
one of which was a 3 point major awarded by breeder/judge Carrie Chase (Hum'nbird).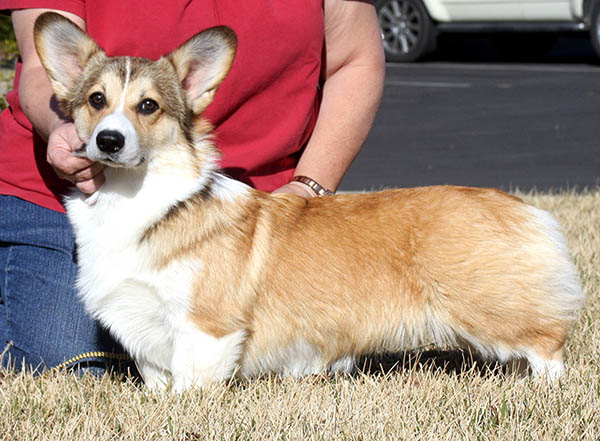 Jimanie, established 1968, devoted to the Welsh Corgi and the Pembroke Welsh Corgi in particular. I am a member of the Pembroke Welsh Corgi Club of America, Inc. and have served as a Board Member, Vice President and as Webmaster. I'm also, a member of the Welsh Corgi League (UK) , the founder of and past president, vice president, treasurer and actively serving as Webmaster of the Palmetto Pembroke Welsh Corgi Club, Inc., a member of the Columbia Kennel Club, Inc., lifetime member of the Greater Columbia Obedience Club, Inc. and a member of the American Dog Show Judges Association, Senior Conformation Judges Association and the Dog Judges Association of America.

JIMANIE has formed a partnership with two long-time friends, Denise Scott of Vache Pembroke Welsh Corgis and Linda Stoddard of Woodwynne Pembroke Welsh Corgis. We have decided to use TRIFECTA when we breed a litter in partnership. We thought it sounded better than JVW! Go see our first litter using the new name here.

CH Jimanie's Phantom of the Opera "Andrew" goes Reserve Winners Dog at PWCCA National Specialty
and then finishes his championship in the next six shows at which he was shown following the National!
Jimanie
Stephanie S. Hedgepath, 131 Minnie Fallaw Rd, Lexington, SC 29073
(803) 755-1757
Email jimanie@welshcorgi.com
All text and artwork ©1997 - present S.S. Hedgepath, All Rights Reserved. Buttons and artwork on this page are original artwork and are not to be used without written permission of the author.
Permission to reprint or electronically reproduce any document or graphic in whole or in part for any reason is expressly prohibited, unless prior written consent is obtained from the respective copyright holder(s).
Pegasus Web Productions and its affiliates are not legally liable for the information content of this system nor for the use of it.
..............................................................................................
©Pegasus Web Productions 1997 - present All Rights Reserved